You can add the product (or service) you want to sell. The following will tell you how to add a product
Configuring Products Attributes​
First, you need to understand the basic properties of the product Tag Detail Currency Price Quantity Sold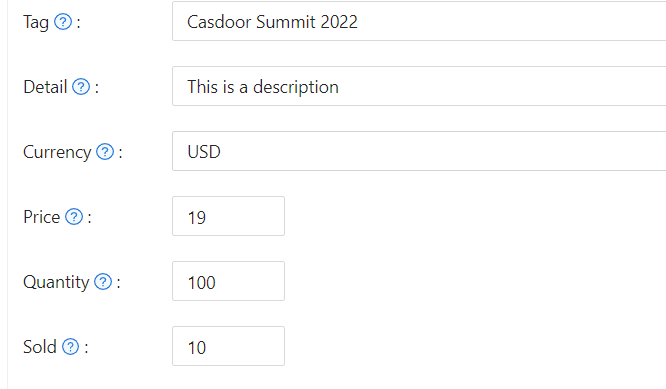 Payment Provider​
Of course, in addition to setting these properties, you also need to add payment providers to the product, and multiple payment providers can be added to a product.
To learn how to configure a payment provider, see Payment Provider

Finally, fill in the Return URL. This is the url to jump to from the payment provider page when the payment is completed.
Preview the Product​
You're done. see the review and save: