To set up Active Directory Federation Service, please read the ADFS for the basic knowledge about the ADFS and AD FS Deployment Guide for how to set up a AD FS server. Do ensure that you have a fully operational AD FS server before you move on to further steps.
Step1 Enabling Oauth via AD FS​
See Enabling Oauth Confidential Clients with AD FS for details about creating an app step by step.
By the time you finish this step, you should have acquired clientId and clientSecret like this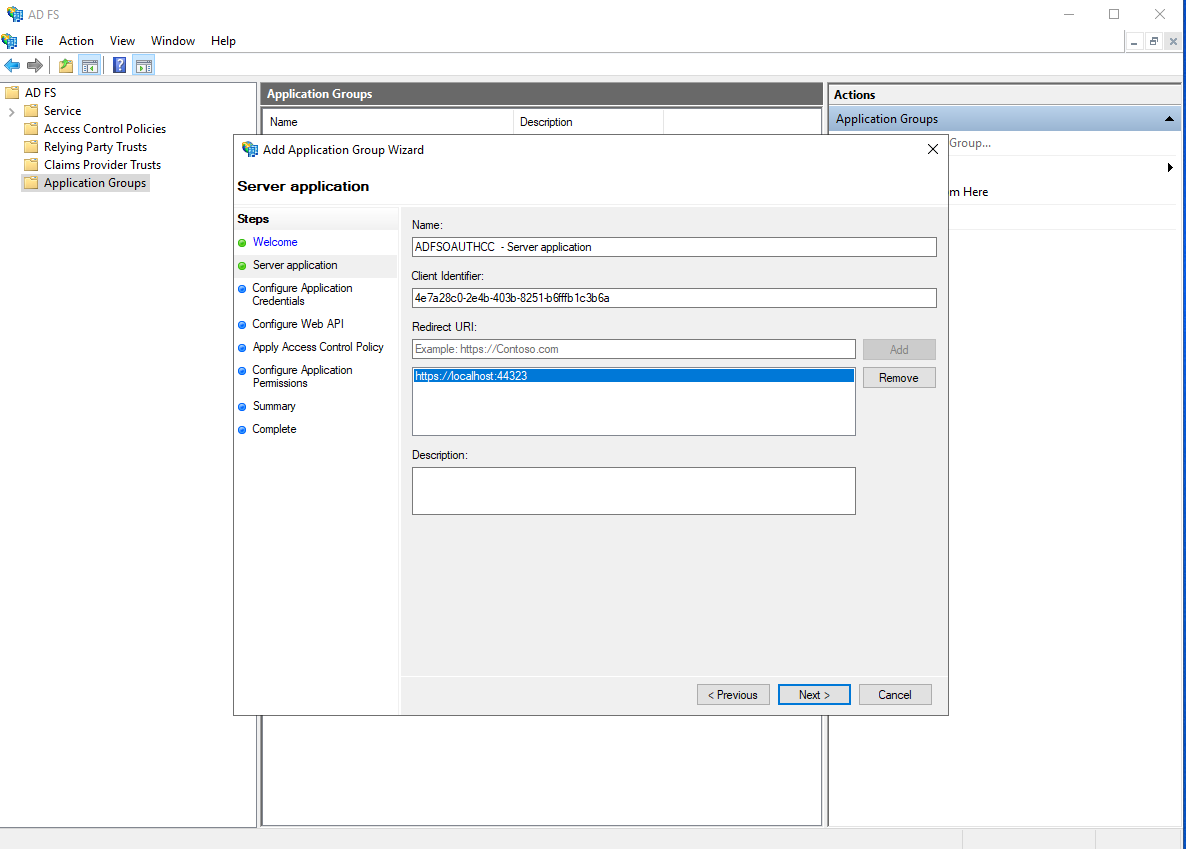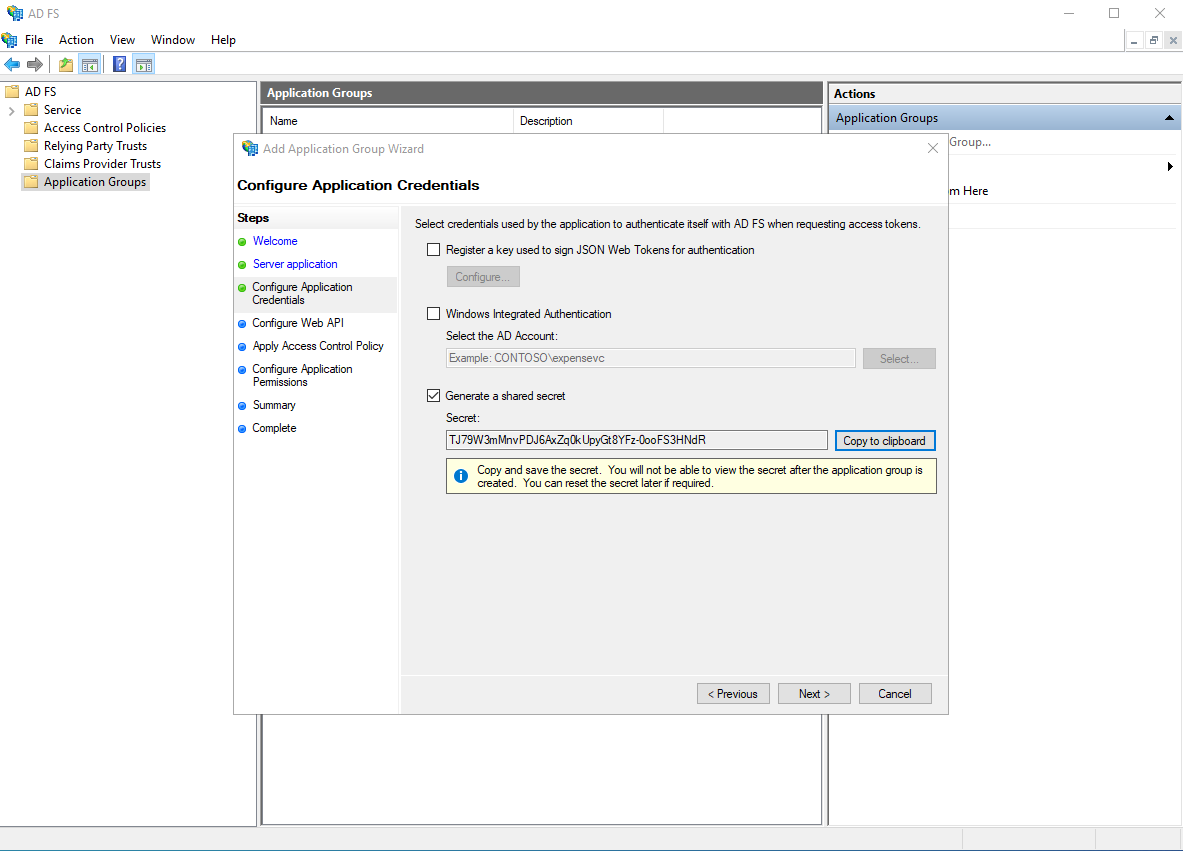 In which the Client Identifier in first picture and the Secret in the second picture are supposed to be clientId and clientSecret in Oauth.
Enable Casdoor AD FS Provider​
Add a AD FS provider and fill the Client ID and Client Secrets in your Casdoor.